How to Set Up Effective Business Workflows at Your Yoga Studio

By
Alexandra Chikina
·
5 minute read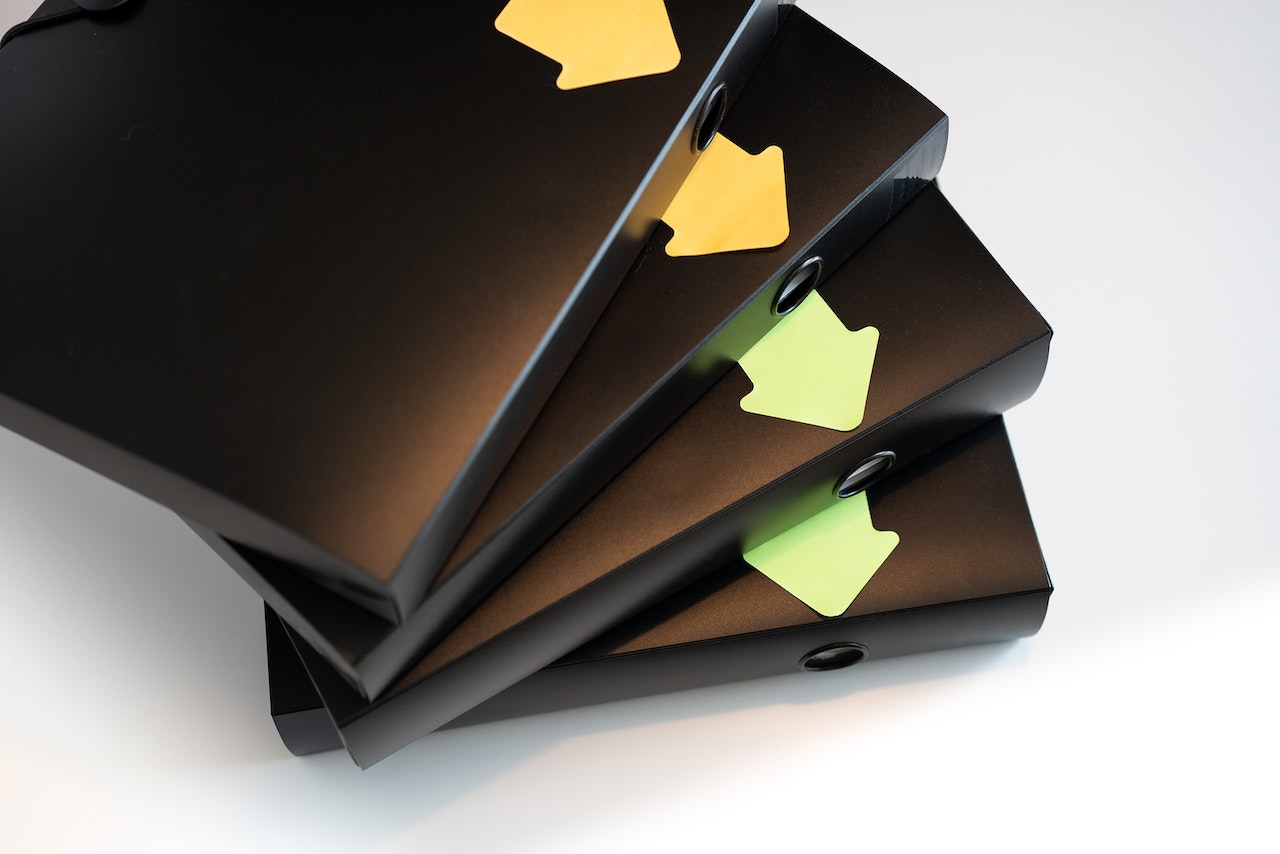 In the dynamic landscape of wellness and fitness, owning a yoga studio demands more than just superior teaching abilities. It requires sophisticated business administration that, when structured efficiently, can greatly boost productivity, client satisfaction, and financial success. This is where efficient business workflows become vital.

In this blog post, we will delve into what workflows are, how they work, and their essential role in enhancing your business operations.
What is a Workflow
At its core, a business workflow is a predefined series of tasks that are executed to accomplish a specific objective. It acts as the roadmap of your business operations, simplifying procedures into achievable steps. A process can range from simple to intricate, depending on the purpose it's designed to meet.

To provide a clearer perspective, let's look at the context of a yoga studio. A fundamental process might be organizing a yoga class. The series of tasks could commence with planning the session using a digital calendar. Subsequently, it could involve developing and sharing promotional materials for the class. The subsequent steps might consist of accepting and organizing student registrations, prepping the studio space, conducting the class, handling payments, and finally, dispatching a follow-up email or survey to attendees to receive their feedback.

A second workflow example might be related to member management. It might initiate a potential member's inquiry about classes or membership packages. The next steps might involve showing them around the studio, assisting them in choosing the most suitable membership plan, welcoming them, monitoring their attendance, managing their membership renewals, and addressing any issues or questions they might have during their membership.

Managing finances, an essential part of operating any business, also follows its own workflow. It encompasses recording all incoming payments from members and keeping track of all outgoing payments, like wages, rent, utility costs, and equipment acquisitions. Regularly updating the studio's financial logs is an essential step, succeeded by creating financial reports, such as profit and loss statements and balance sheets. The process ends with carrying out financial analysis to gauge the studio's profitability and make informed business decisions.

In these three examples, workflows serve as navigators that help structure these operations, rendering them more productive and manageable. They ensure each task is performed in a systematic and timely manner, minimizing the chance for errors and enhancing the overall productivity of the studio operations.
The Importance of Workflow in a Yoga Studio
Workflow management is critical in the daily operations of a yoga studio. At a casual glance, a yoga studio might seem to revolve solely around the classes and the instructors. However, beneath the serenity of the yoga classes, several operations and tasks require effective management for the business to flourish. From planning classes to handling finances, process management is crucial for these tasks, guaranteeing smooth and efficient operations.

Primarily, workflow management aids in structuring operations. By detailing the steps necessary to finalize a task, process management provides explicit directions on what needs to be accomplished and when. This helps to eradicate confusion, repetitiveness, and unnecessary steps, ultimately leading to more streamlined operations. For instance, a well-structured class planning workflow will ensure there are no overlaps or missed slots, maintaining your studio's schedule seamlessly.

Process management is also essential in improving efficiency. With a well-structured process, repetitive tasks can be automated, saving time and reducing the possibility of errors. This can result in significant time savings, enabling you and your staff to focus more on teaching yoga and less on administrative duties. A member management workflow, for example, could automate sending renewal reminders or processing payments, tasks that could otherwise be time-consuming if performed manually.

Enhancing the client experience is another significant benefit of workflow automation. A seamless booking procedure, timely communication, smooth payment processing - all these can vastly improve a student's interaction with your studio. By ensuring smooth and efficient operations, process management can help you establish a loyal client base, which is crucial for the growth and success of your studio.

Finally, workflow management can enhance team collaboration. With clear processes, each team member understands their roles and responsibilities and knows what they need to do. This can lead to improved coordination, decreased misunderstandings, and a more cooperative work environment.

Leveraging Technology for Efficiency and Expansion
In today's business landscape, utilizing software to structure processes is essential to achieve operational efficiency and provide superior client experiences. For a yoga studio, this implies implementing a comprehensive solution designed specifically to manage and optimize yoga studio processes.

By structuring operations such as class planning, payroll, and inventory management, studio owners can save significant time, reduce errors, and concentrate on delivering high-quality yoga instruction, enhancing customer satisfaction and loyalty.


The Comprehensive Approach of Karmasoft to Streamlining Processes
Karmasoft offers a broad array of functionalities designed to help you enhance various processes within a yoga studio.
Studio Portal: The portal allows unlimited users and students, making it perfect for yoga studios of all scales. It provides a centralized platform for managing all aspects of your yoga studio, from student enrollment to class schedules.

Classes/Groups Management: With this feature, you can easily schedule, organize, and manage your classes and groups. It helps streamline the process of creating and modifying class schedules, avoiding double-bookings and ensuring efficient class allocation.

Instructor & Payroll Administration: Streamline your HR operations with Karmasoft's instructor and payroll administration feature. It allows you to manage your instructors' schedules, track their hours, and automate payroll calculations, saving you time and reducing errors.

Sales Panel (including Inventory & Refunds Management + Online Store): This feature enables you to track sales, manage inventory, and handle refunds all from one place. It simplifies your financial operations and provides a clear view of your studio's revenue and product stock levels.

Point-of-Sale & Autopay: Automate transactions with the point-of-sale and autopay features. These features streamline the payment process, making it easy for students to pay for their classes, memberships, and any merchandise you sell.

Automated Reports: This feature generates automated reports that provide valuable insights into various aspects of your business, such as sales trends, popular classes, and more. It simplifies data analysis and can help you make data-driven decisions to improve your studio.

Website & Zoom Integration: By integrating with your website and Zoom, Karmasoft makes managing in-person and online classes simpler. It can streamline your registration process and enable you to host online yoga classes seamlessly.

Waitlist Administration and Substitute Management: These features assist in managing student attendance and substitute teachers effectively. If a class is full, students can be added to a waitlist, and in case of teacher absences, substitutes can be easily managed.

On-demand Video Classes & Complimentary Mobile App for Members: This toolkit enhances your students' experience by offering them easy access to on-demand classes and a mobile app where they can manage their booking, view special offers, and more.

Marketing: Streamline your marketing efforts with Mailchimp integration for email distribution, promotion of daily deals, SMS notifications, and social media automation. These features can help you connect with more potential students and keep your current students updated about your offerings.

By utilizing software solutions like Karmasoft, yoga studio owners can automate repetitive tasks, manage their studios more efficiently, and focus more on their passion – teaching yoga.


Wrapping Up
The management of a yoga studio involves more than meets the eye. Beyond the tranquility of the yoga sessions, there are various processes and tasks that need to be efficiently coordinated to ensure the success of the business. Streamlining workflows through the implementation of a comprehensive software solution can significantly improve operational efficiency, enhance the customer experience, and ultimately drive growth.

So, are you ready to revolutionize your yoga studio operations? Don't hesitate - start your journey towards improved efficiency. Discover the power of Karmasoft and see how it can transform your yoga studio!