Welcome to Karmasoft
Are you a yoga studio owner struggling with the challenges of managing your business? You're not alone. We get it because we've been there. That's why we built Karmasoft - a yoga studio management software that understands your needs.


Designed with You in Mind
What sets Karmasoft apart? It was developed by a yoga studio owner for yoga studio owners. We understand the intricacies of running a yoga business, and we've built a platform that automates the processes you deal with daily. From booking and scheduling to sales, inventory management, payment processing, and comprehensive reporting - we've got you covered. Plus, we offer these features at an affordable price point.
Flexible Pricing to Suit Your Business
At Karmasoft, we believe in the power of choice. That's why we offer three pricing packages - Starter, Professional, and Enterprise. Our popular Starter package, priced at a competitive $120 per month, includes all the essential features you need to run your studio effectively. This is our commitment to providing you with the best value for your investment.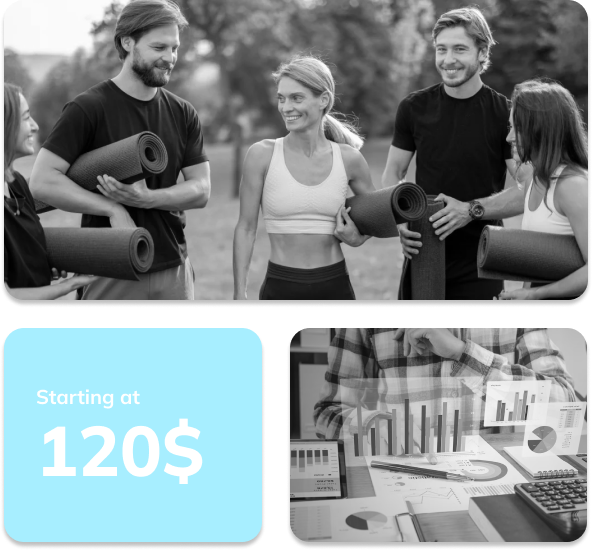 Stretch your limits, not your budget
Explore Affordable and Feature-Rich Karmasoft Pricing Plans.


Unmatched Support for Your Peace of Mind
We don't just offer software; we offer support. From the moment you decide to go with Karmasoft, we're with you every step of the way. We offer free setup, free data migration, and free staff training. Plus, our team is always ready to assist you with free lifetime support.
Smooth Integration and User-Friendly Experience
We understand how important it is to have a system that integrates with the tools you already use. That's why Karmasoft plays well with others, integrating seamlessly with platforms like Mailchimp, Zoom, and Stripe.Our platform is designed with user experience in mind. We've made it simple and intuitive, so you can focus on what you do best - teaching yoga. Plus, our main web platform is mobile-optimized, and we provide a free mobile app for your members, allowing them to book classes, access studio content, and manage their practice from the palm of their hands.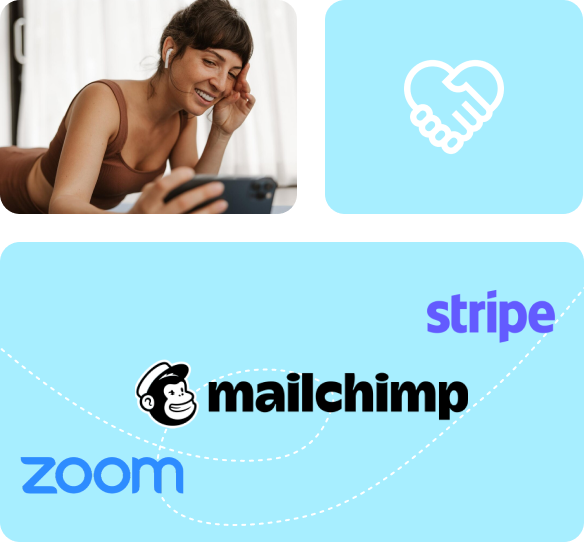 Proven Excellence and User Satisfaction
Don't just take our word for it. Our clients love us, and the proof is in their feedback. Many of our clients who've tried other platforms end up returning to Karmasoft, a testament to the quality of our service. Karmasoft also has been awarded the Spring 2023 Top Performer badge on Sourceforge.
"Karmasoft is easy to use, and you can learn 'on the fly.' Though I initially chose Karmasoft because of its low cost, I have stayed with Karmasoft not only because it works well, but also because of the people who are behind it. Try it for yourself!"




Mike Morris
Studio Owner at Hot House NH

"I am not a 'techie' and Karmasoft is a perfect fit for my boutique studio's online needs. The scheduling software is very clear and easy to use and the support offered is fantastic. Highly recommended for any studio that needs to go digital and also needs to keep that process as uncomplicated as possible!"

Pam Flynn
Studio Owner at Shakti Yoga & Barre

"I am a former Mindbody client. Thank goodness for Karmasoft! My clients are grateful for the easy navigation and I am grateful for the one on one assistance from the staff. Accessibility is key! If I have an issue, Karmasoft has a solution. And the timing is on point."



Nancy Clauson Kraut
Studio Owner at Nancy's Yoga Home

Let's work together to build a better,
more connected yoga community
With Karmasoft, you're not just choosing a studio management software; you're choosing a partner in your journey toward growth and success. We're here to help make managing your yoga studio as easy, efficient, and enjoyable as possible. Join us, and experience the Karmasoft difference today!