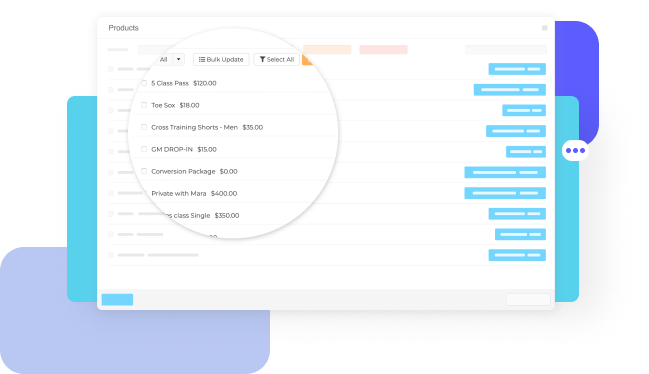 Flexible

Memberships
Create all types of memberships, packages, retail items, gift certificates and more.
Diversify your schedule with workshops and events, including one-time events and series. Create custom packages, emails, and schedules for workshops.
Easily add Buy Now buttons to your emails, newsletters, or text messages—all with a simple click.
Recurring
Billing
Increase your monthly cash flow using flexible recurring billing with direct payment.
Karmasoft automatically manages your recurring billing, including real-time and linked alerts if an auto-pay transaction fails.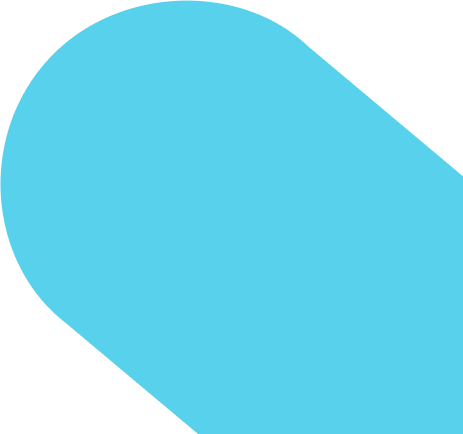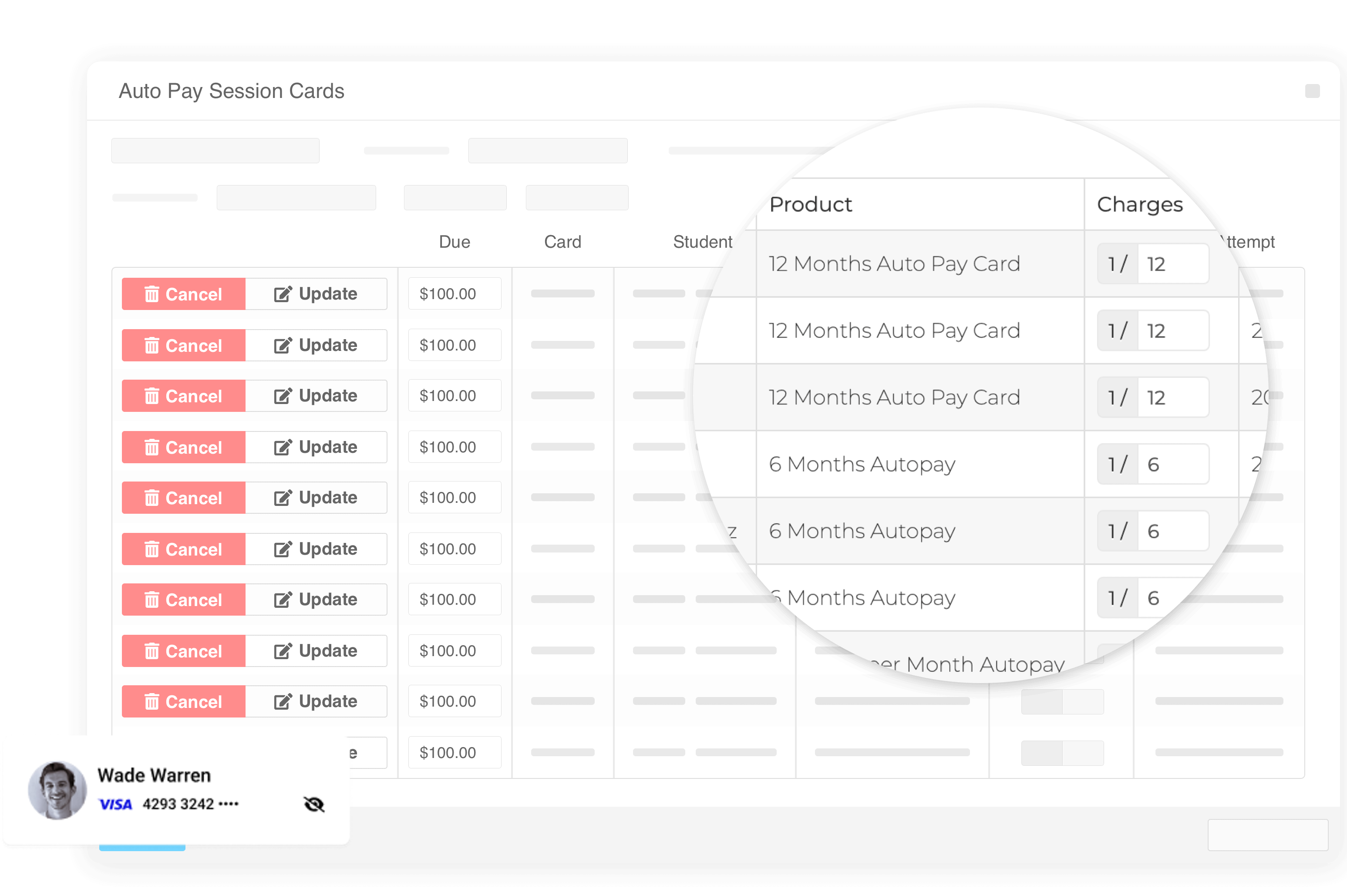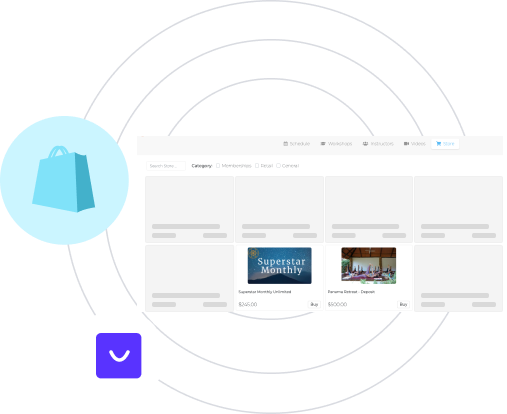 Online

Store
Increase sales with an e-commerce store and online booking options. Customers can easily buy your products online from any device.
Your students can reserve and pay for classes anytime with an intuitive and responsive platform.
Customer
Tab
Add funds to a customer's account to be used toward purchases at the front desk or online.
Tabs can increase your cash flow and speed up check-in times before class.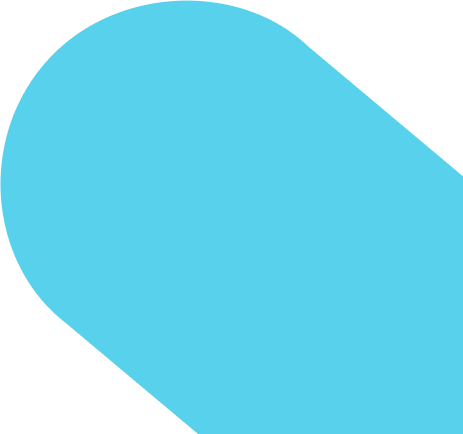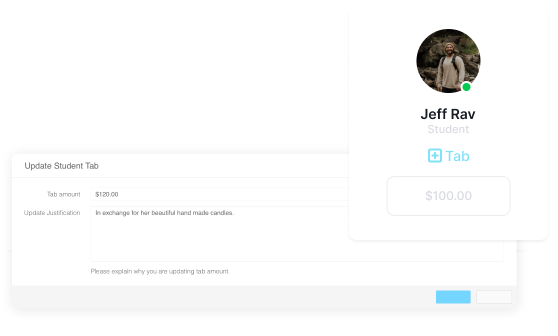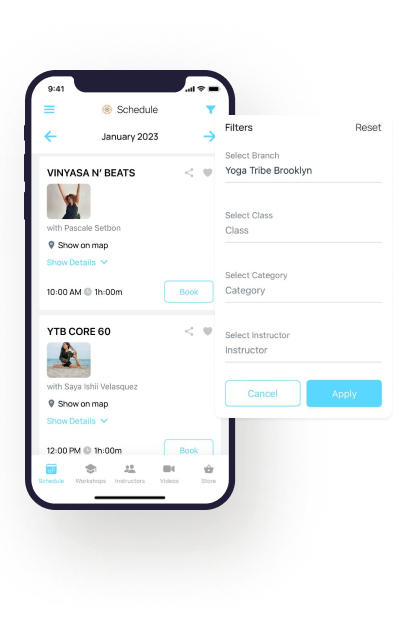 Free
Mobile

App
Book classes and make sales 24/7 with our custom, brand-focused mobile app.
Students can check remaining classes and attendance history, book a class, reserve a spot, make a purchase, redeem gift certificates, and more.
Are you ready to transform your studio?
Karmasoft was designed by real studio owners, who know what it's like to run busy studios in a city that never sleeps. That's why our software puts your business first, giving you the tools to simplify your daily operations and increase profit margins, whether it's your first day or you've been open for 20 years.