Gym Management

Software
Revamp your gym capabilities and level-up your brand with Karmasoft management software.
REQUEST A DEMO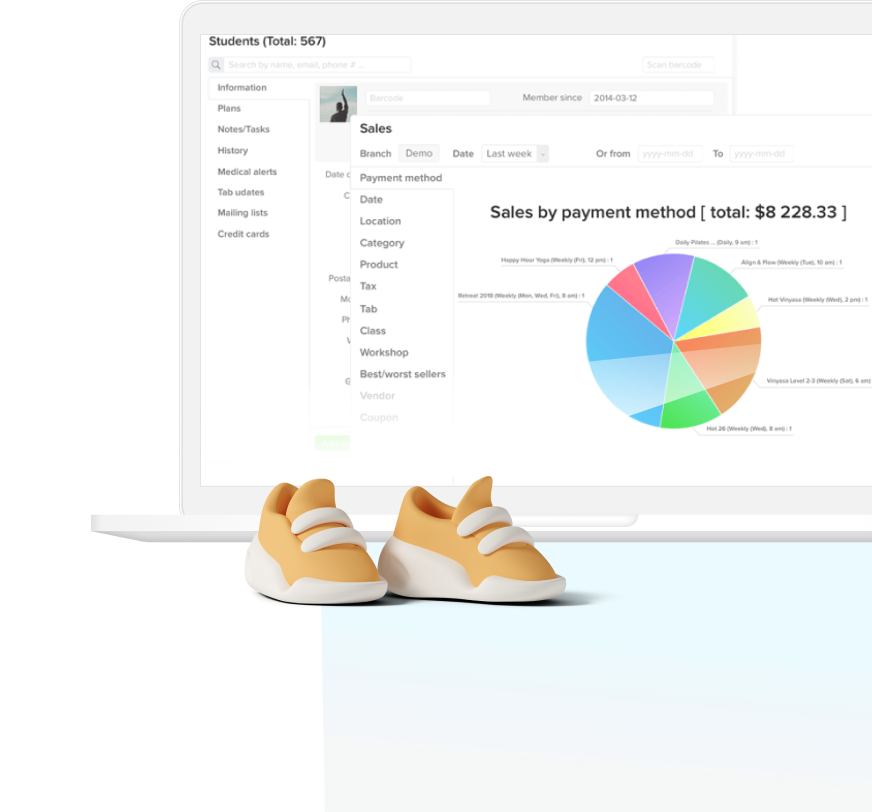 Automate and streamline your core processes with an intuitive gym management software solution
Assign tasks to employees, process payments, manage inventory, and more - all from one accessible, centralized place.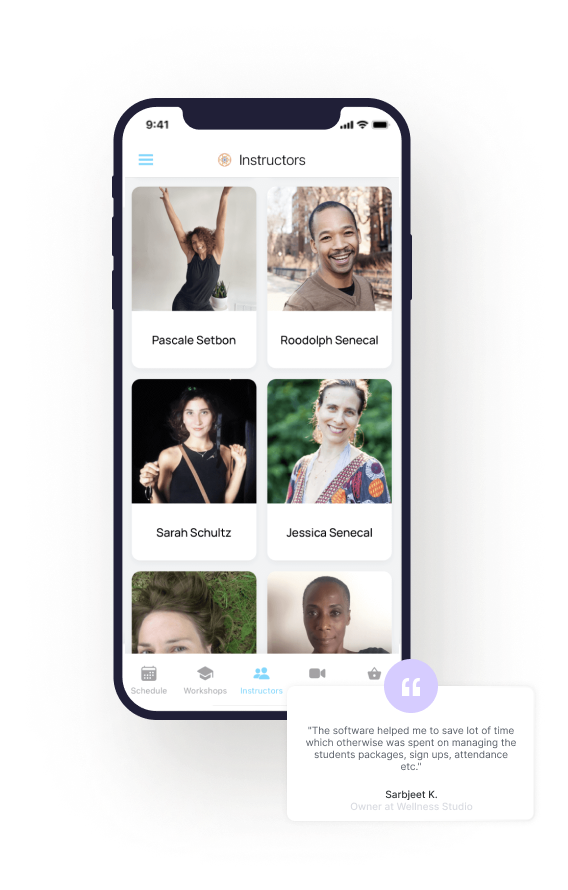 Connect


with your gym members

Keep track of clients in one place:
Segment your clients with custom tags assigned automatically based on their last purchase.
Get great insight into every client, including attendance history, sales and more.
Create marketing lists based on custom tags; get feedback from your gym members with surveys; track responses and follow-up quickly and easily.
Manage tasks, keep clients-focused communications and nurture your customer base to grow your gym.
Get a Demo
Learn more
Accelerate


your sales

Accelerate your sales with all-in-one gym management software. Leverage the flexibility of Karmasoft to boost your sales and brand online:
Create different types of memberships, packages, gift certificates to streamline your gym memberships and offer your clients the best experience.
Launch your e-commerce store in seconds and provide clients with an opportunity to buy your products anywhere and from any device.
Drive more bookings and sales with our free custom brand-focused mobile app: allow your clients to easily book classes, make purchases, redeem gift certificates, and more.
Get a Demo
Learn more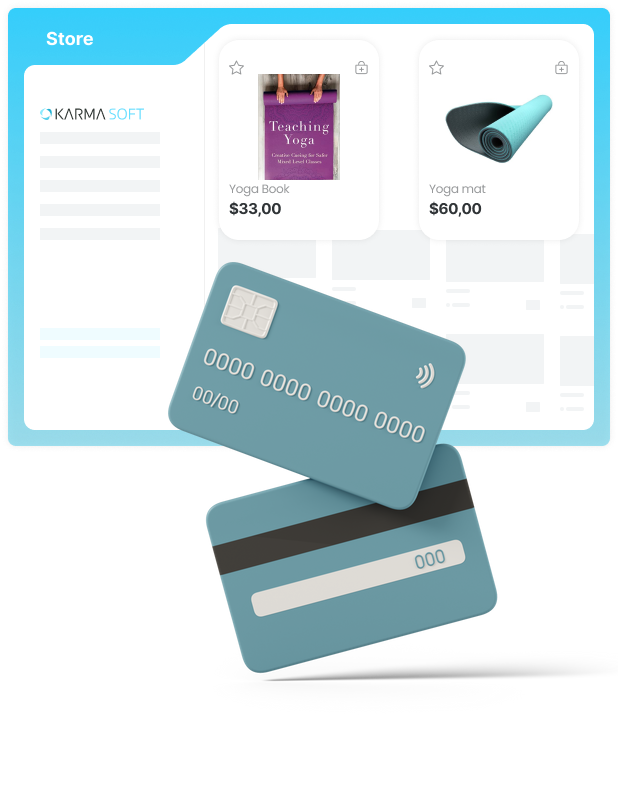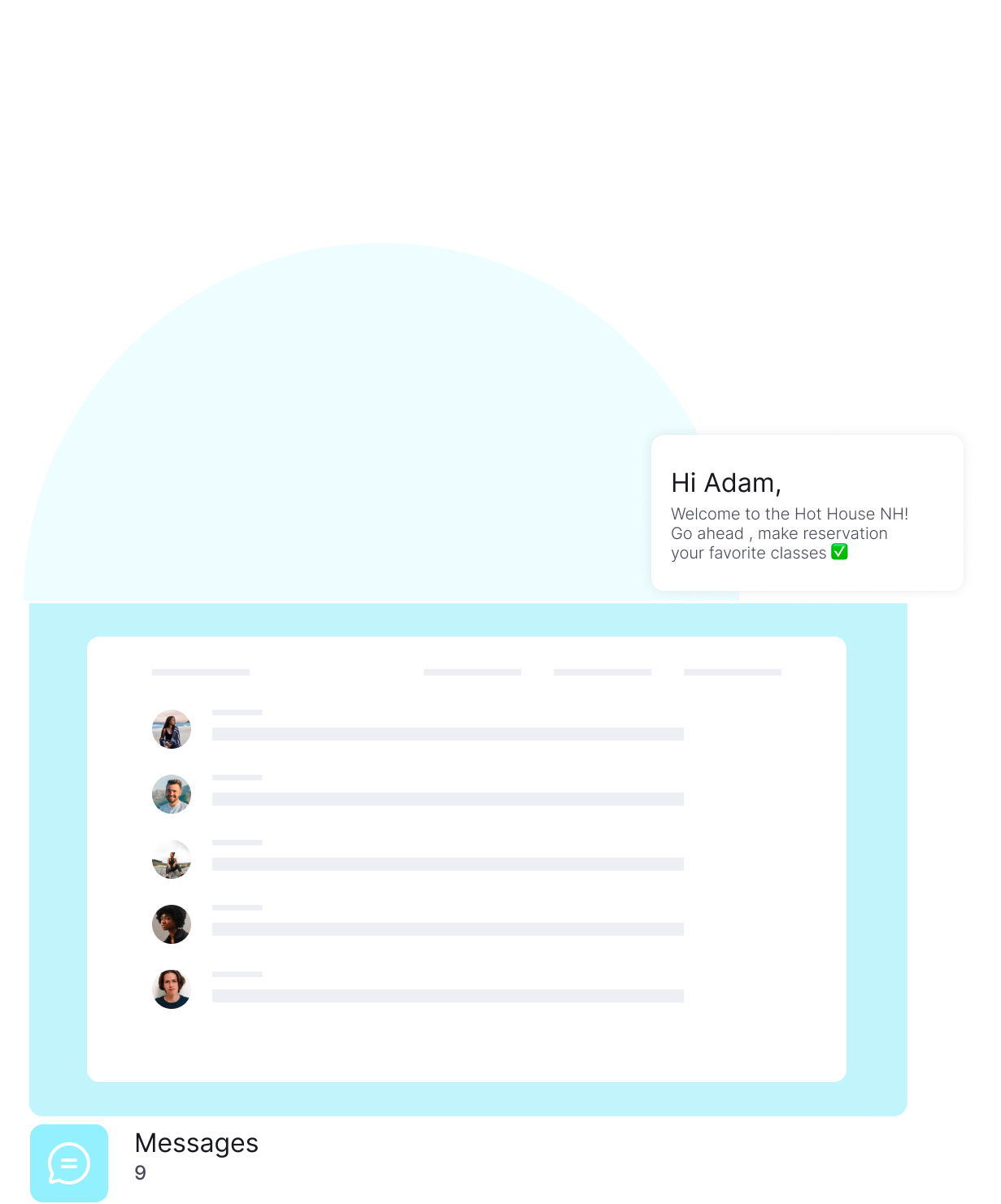 Automate


gym marketing

Market across channels‍, deliver a strong message to your potential & go-to clients and increase customer retention with a gym management software:
Boost member retention with automated email alerts; re-engage your clients on birthdays, anniversaries, and other life events.
Embed schedules on your Facebook business page, so the members could book lessons right there.
Create custom email campaigns and send special offers to different customer lists right from your dashboard.
Integrate Karmasoft with Zoom and other streaming services.
Get a Demo
Learn more
Keep track of
gym


performance

Keep track of your gym performance and development to identify aspects of your gym requiring improvements, and find solutions based on actual statistics:
Get flexible sales reports break down into a variety of parameters, such as date, product, workshop, coupon, and more.
Get access to clear and exportable payroll reports for your staff and instructors; set, manage and export payroll data within one place.
Get insights on the most effective marketing campaigns, new gym members acquired, returned clients and more with Karmasoft detailed marketing reports.
Track all activities within your gym for a given period filtered by student, staff and sales.
Get a Demo
Learn more

Get Started with Karmasoft
yoga management software
Sign up now, it only takes 3 minutes.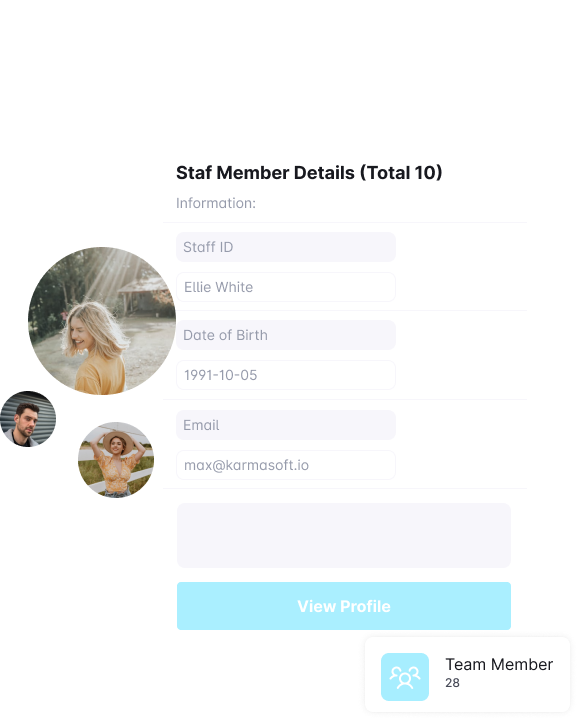 Manage schedules
and staff
easily
Make scheduling and staff management easier with Karmasoft gym management system:
Use customized portals for your gym staff to manage calendars, see work history, and book gym members into classes.
Keep your staff scheduling in sync: manage class substitution requests via email and update schedules with one click and automatically.
Store, calculate and track instructors & staff payroll, analyze attendance and history with secure permissions access.
Analyze your team performance with data reports on sales, marketing and more.
Get a Demo
Learn more
The

system

you wanted!
Without the limitations
All the features you need for effective gym management.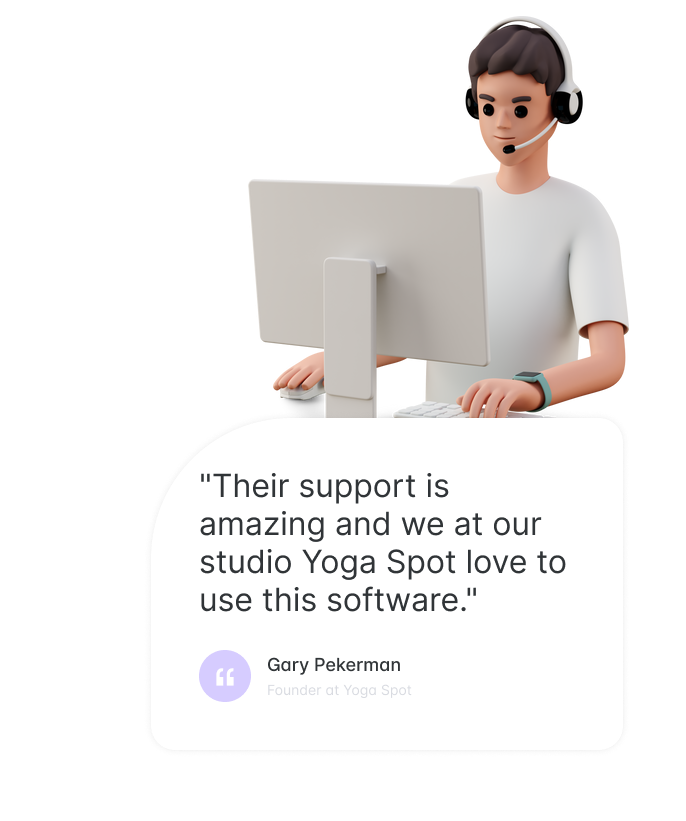 What clients are saying about Karmasoft
"Karmasoft is easy to use, and you can learn 'on the fly.'Though I initially chose Karmasoft because of its low cost, I have stayed with Karmasoft not only because it works well, but also because of the people who are behind it. Try it for yourself!"




Mike Morris
Studio Owner at Hot House NH

"I am not a 'techie' and Karmasoft is a perfect fit for my boutique studio's online needs. The scheduling software is very clear and easy to use and the support offered is fantastic. Highly recommended for any studio that needs to go digital and also needs to keep that process as uncomplicated as possible!"

Pam Flynn
Studio Owner at Shakti Yoga & Barre

"I am a former Mindbody client. Thank goodness for Karmasoft! My clients are grateful for the easy navigation and I am grateful for the one on one assistance from the staff. Accessibility is key! If I have an issue, Karmasoft has a solution. And the timing is on point."



Nancy Clauson Kraut
Studio Owner at Nancy's Yoga Home

BLOG POST
Tips and
Solutions
The latest articles, best practices and relevant information to make the best of the Karmasoft platform.
Are you ready to transform your studio?
Karmasoft was designed by real studio owners, who know what it's like to run busy studios in a city that never sleeps. That's why our software puts your business first, giving you the tools to simplify your daily operations and increase profit margins, whether it's your first day or you've been open for 20 years.
Frequently asked questions
Do I have to sign a long-term contract?
No. No commitment or contract is required, you pay monthly and can cancel anytime without penalty.
---
Do you charge per user/login account?
We do not charge per user/login. Every package includes unlimited users and data. Our prices are all-inclusive.
---
Can I use Karmasoft from my tablet or mobile?
Karmasoft client and staff portals are designed to automatically adjust to any device. Simply sign in to your account with any mobile or tablet browser and you're all set. The Studio portal is designed to work on desktops, laptops and tablets.
---
Can I import my data from another provider to your gym management software?
Yes. We will convert your data from your previous system or from a well structured spreadsheet. We can import data from almost any source. Data conversion is always free.
---
Can I get help setting Karmasoft up?
Yes. We offer free support and staff training to get you started. We know you are busy, and we are happy to help anytime you need us. Free of charge, of course.
---
What are the system requirements?
Karmasoft is available from anywhere with an internet connection. There's nothing to install, all you need is a web browser. We recommend the latest commercial versions of Chrome, Safari or Firefox.
---