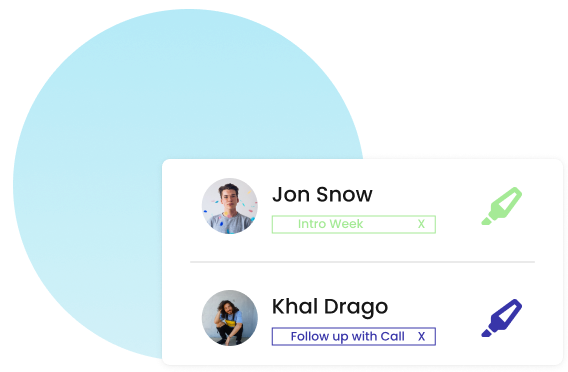 Custom

Tags
Categorize students with automatically assigned tags based on their last purchase.
This allows you to create marketing lists, email students, and perform bulk actions effortlessly.
Create as many tags as you want, so you can identify and prioritize a fast-growing customer base.
Student
Details
Access the right profile to engage students: Medical alerts, notes, sales, attendance history, and more. Manage contacts without hassle.
Get great insight into every client, create and monitor follow-up tasks, and organize with ease.
A list-view option helps you navigate your list of students, searchable by name, email, and phone.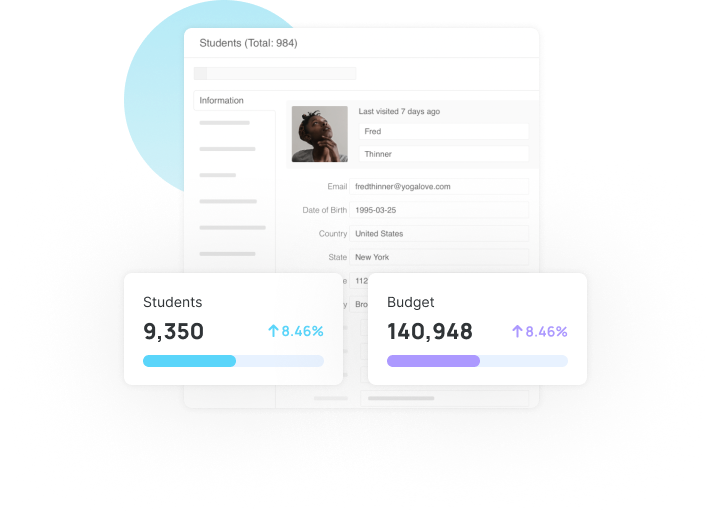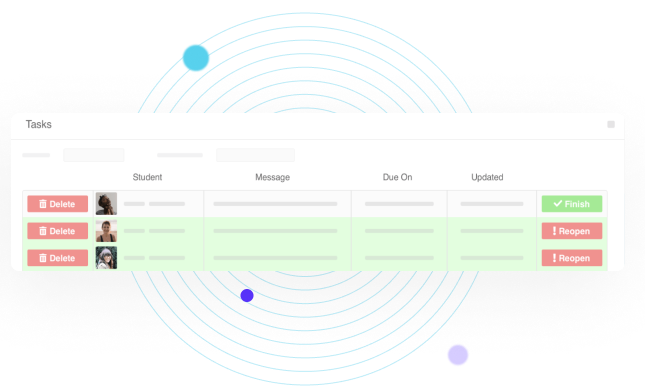 Manage

Tasks
Front desk staff, teachers, or managers can create tasks, assign due dates, and edit and update status.
Keep student-focused communications on the same page with tasks. You will get a simple overview of what's due and what's been completed.
Email Campaigns &
Surveys
Increase class size and student retention with personal email campaigns.
Compose clear, actionable emails within seconds. Add calls-to-action, or link to your shopping cart, classes or workshops.
Get feedback from your clients with clear, simple and effective surveys. Track responses and follow-up quickly and easily.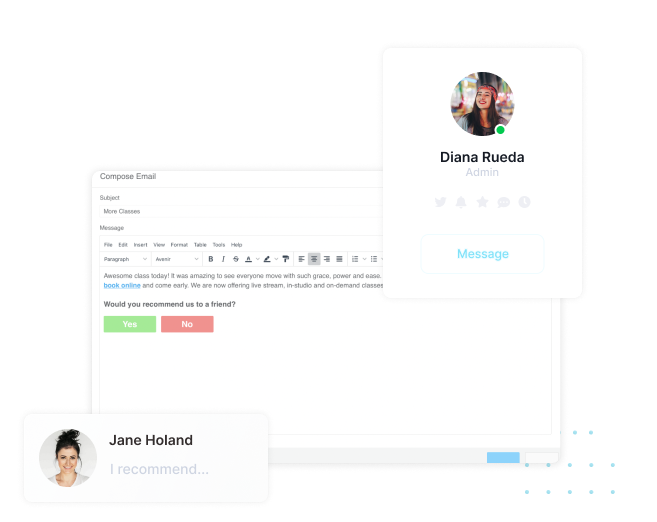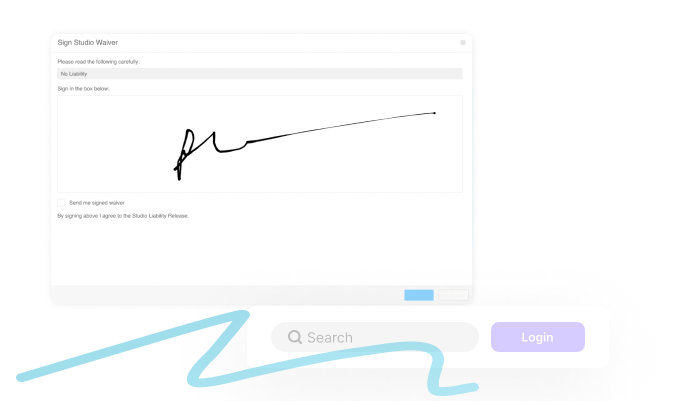 Sign
E-Waivers
Capture e-waiver signatures at the front desk or online.
Independently capture signatures and register new students on a tablet, at the main dashboard, or at home on any device.
Are you ready to transform your studio?
Karmasoft was designed by real studio owners, who know what it's like to run busy studios in a city that never sleeps. That's why our software puts your business first, giving you the tools to simplify your daily operations and increase profit margins, whether it's your first day or you've been open for 20 years.