Reasons Why Your Studio or Gym Needs a Mobile App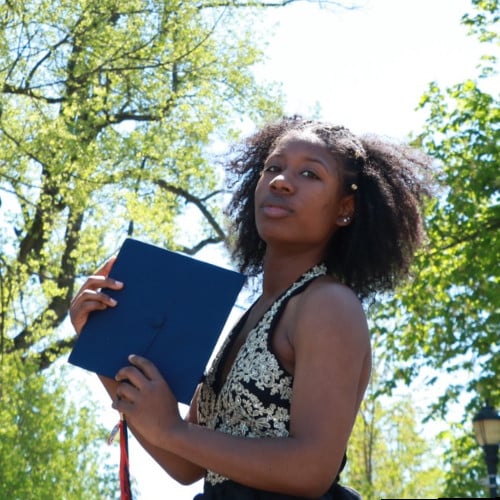 By
Alaze Clausell
·
3 minute read

Your studio/gym needs a mobile app. It is a digital age, and whether you like it or not, technology is not going anywhere. So, it is best to get with the times. If you aren't tech-savvy, that is fine. You won't have to be tech-savvy, but don't let your business suffer because you refuse to get with the times.
Improved Customer Experience
On-Demand Classes
Covid-19 should have taught many business owners to have an online presence in one way or another. Improve your customer experience by offering on-demand classes. This allows your customers to be in the comfort of their homes or at your yoga/gym studio.
Class Schedules
You are more than capable of keeping track of class schedules. However, there is no need to do so when you have a mobile app. A mobile app will give you mental clarity in posting class schedules while providing all access to those schedules. In addition, if a class needs to be updated or canceled, an app can provide that promptly while providing the necessary details.
Booking
Yes, you can still have a bookkeeper. There is nothing wrong with having one or being one. However, whether you have a bookkeeper or not, a mobile app will apply convenience in booking too. Go digital so that when changes need to be made, or someone wants to book from their device, they can. Having a mobile app is all about convenience and time management.
Payment Options
You need payment options. Cash is acceptable, so there is no need for an app. However, you want to be able to collect money in more than one way. Online payment or automatic payments will financially expand your business. You only need a mobile app and watch how easier money can come in.
Karmasoft Features
Does everything above sound reasonable? Karmasoft is a mobile app that has features to enhance the customer experience. Need an app that easily streams your on-demand classes? What about in-app purchases and push notifications? Your yoga/gym studio needs easy-to-use software like Karmasoft.
Increased Revenue
Facilitating Frequent Bookings
Why keep track of all bookings when an app can do so? While you are managing your studio, classes and events will be booked throughout the day and week. Having an app is not only the smart way to go but also saves time since everything will be generated automatically. In addition, while an app facilitates your bookings, your revenue will increase.
Reducing No-shows
Who had time to manage no-shows? Unfortunately, they can happen at any time and can be very inconvenient. With an app, you can have where the number of participants is always accurate, and keeping track of no-shows is simple. Moreover, when someone cancels a class, there will be room for someone who wants to join, increasing revenue.
Promoting Special Offers/Discounts
When you have specials and deals throughout the year, you must remember to promote them weeks, sometimes months, in advance. That way, you'll have a great outcome. When you have an app to generate promotions for you automatically, you stress less and increase revenue.
Enhanced Communication and Engagement
Personalized Messaging
Mobile apps can enhance communication and engagement between studios or gyms and their customers. For example, let's say your customer has an upcoming membership anniversary or birthday. A mobile app will know and can send personalized messaging. There is no way anyone can remember all the important membership dates and birthdays, so let an app do it. When your members receive personal messaging, they'll feel seen and appreciated, which helps with retention rates.
Feedback Mechanisms
Another awesome thing about having a mobile app is having its software give you feedback where it's needed, especially customer feedback. Being a manager is complex, and there will always be room for improvement. That is where feedback mechanisms will come in. When direct feedback is collected through data and questionnaires, you can tackle flaws and improve customer satisfaction.
Streamlined Business Operations
Automating Class Schedule
There is no need to stress about class schedules anymore. When you have a mobile app, your class schedules can be automated. Need a class update or canceled? No worries! You can do so easily with a mobile app. So stop stressing over class schedules and start looking forward to planning them.
Payments
Payments don't have to be a headache or piles and piles of receipts you collect for the tax year. The point of having a mobile app is to convince you and your customers. With a mobile app, payments are easy and fast. Also, because of a mobile app, payments will be easier to track and save.
Customer Data Management
Please don't stress over customer data management. Why do so when a mobile app is more than capable of doing so for you? Your customers drive your business, so managing them all is very important. Don't lose a customer only because you forgot about them. Keep track of all customer management data to retain all your valued customers.
There are so many benefits to having a mobile app for your yoga studio or gym. Using yoga studio software effectively, manage a mobile app, and enhance customer experience and business operations. Work smarter, not harder, with an app for your business.
Why wait and stress any more than you have to? For all those that own studios/gyms, consider smartly investing in a software for your business. And keep in mind that Karmasoft provides free mobile apps for your staff and students. You will make back your investment and then make more!